-by Dylan DiBona
When you first open that new console up, there's always that small but important moment when you hold the controller that'll be accompanying you for dozens, maybe hundreds of hours of gameplay for the very first time. Is it comfortable? Heavy? Light? How are the buttons? A bad controller can sour a gaming experience, cramp your hands or even just make you annoyed. It may seem like an afterthought to some, but my fellow players who have spent hours on bad controllers know the difference. These five controllers have made my gaming experiences much better.
Note: I'm only discussing controllers that come with a console, nothing you have to buy separately.
5. Xbox One
I have somewhat sour memories when it comes to the Xbox 360 controller, part of the reason I hate going back to my 360 is the remote itself. I don't like constantly needing batteries and having to tape the battery pack on so it won't fall out. The Xbox One controller fixes those issues while giving the gamer some really great thumbstick grips and the greatest triggers I've ever felt.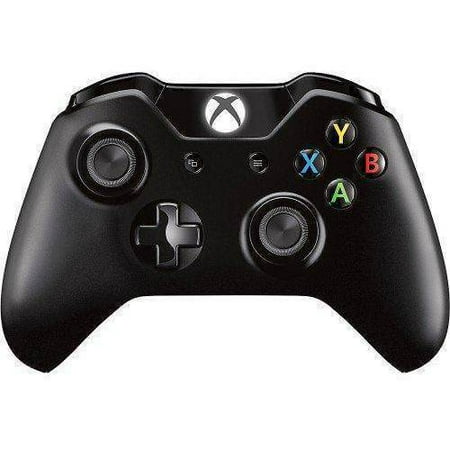 It didn't change too much, but the things the Xbox One controller did revise like the clunky d-pad from last generation are all welcome updates.
4. GameCube
The GameCube controller is either something you love or hate. Other than the Z-button being in an somewhat odd place, all the other buttons are comfortably close to one another, hugging the A button.

It's an odd looking thing and the C-stick isn't the best way to control a camera, but with games like Super Smash Brothers Melee or The Legend of Zelda: The Wind Waker, you couldn't ask for a much better remote.
Most first party games on the GameCube make this weird controller feel perfectly natural.
3. Nintendo Entertainment System
Minimalism at it's finest. I'd never actually held an NES controller in my hands until I picked up an NES Classic, and it felt perfectly naturally. Incredibly light weight, responsive buttons and a solid d-pad. Much like the GameCube, you couldn't ask for a better remote when it came to the games on the system.
Everything from Super Mario Bros, to Tetris, and even Ninja Gaiden make the controller feel absolutely perfect. I know we need more buttons and complexity for modern games, but I find it to be a genuine shame that there's no room for a controller this simple today.
2. Wii U Gamepad
I think the initial disliking of the Wii U gamepad has passed, which is great because it's an actually good controller. The d-pad is perfect, the face buttons are soft but responsive, and the triggers feel nice too. Despite the size, my hands don't cramp up and the tablet itself is very lightweight. I've actually had those TV commercial moments where my dad wants to watch football but I'm playing Zelda, and with the tap of a button my game goes onto the tablet screen and my dad gets to watch his team lose. It's handy and always impressive (maybe not so much with the Switch now).
My only gripe with the controller is the placement of the ZL and ZR buttons, much like with the GameCube controller, Nintendo put these buttons close to the player than the triggers. So if you want to press ZR, you have to awkwardly move your pointer finger closer to yourself. Luckily not too many games ask use you press those buttons.
1. Dualshock 4
The total opposite situation of my Xbox 360 is currently going on with my PlayStation 4, part of the reason I love playing on it is the controller. Lightweight, responsive buttons, nice joysticks and great triggers make for an awesome remote. It's the quintessential gaming controller.
However, the touchpad, speaker and lightbar are incredibly underutilized and could probably save the consumer twenty dollars or more if they took them out. Other than that, I've found my soulmate in the gaming controller realm.
---
What controller is your favorite to game with? Let me know down below and I'll try my best to reply. As always, thanks for reading.