-by Dylan DiBona
Zelda comes to mind when you think action-adventure, Mario when you think platformer, and more than likely Final Fantasy when you think JRPG.
Have you ever had a video game series you so desperately wanted to like, but just couldn't? A prime example for me is Square Enix's Final Fantasy.
Now before we delve in I want to make my experience with the series known. Final Fantasy I, Final Fantasy IV, Final Fantasy V, VI VII, IX, X, and XV; I have tried by giving almost every one of those games hours of my time, and they just don't do it for me. The ones I did end up liking (obviously not enough to see the credits) were I, IV, VII, and XV. Hell I've even tried Tactics a few times (didn't get very far) and I'm always shocked by just how many people praise its complexity. The things I list and discuss are not objective flaws, just things that keep me from enjoying these games as much as others.
Active Time Battle
So one common complaint from non-JRPG fans is the "boring" feel of turn-based fighting. Okay, fair enough. So how do you alleviate that? By creating a battle system in which time is always moving and you always have to think.
It sounds great on paper, but every time I actually experienced it, I didn't have fun. In Final Fantasy games you can usually set your battles to "Wait" or "Active". Active allows enemies to constantly attack you while you're selecting a move, in exchange your teammates will always be charging up for their next move. Wait makes it so time freezes while you're selecting a move, allowing you to strategize a bit better. While I prefer Wait mode for the ability to think harder, I never found the idea of time to be engaging in battle. Waiting for the bars to fill up never makes me excited, it makes me impatient. I actually don't get how this battle system is supposed to be more exciting than traditional ones, when you still spend most of your time waiting.
In Chrono Trigger it's not terrible and the same with I am Setsuna, but in my experiences those games were a bit easier than the early Final Fantasy titles. If you purchase Final Fantasy VII on PlayStation 4, you get the option to basically cheat the game in three different ways. You can speed up the game, make it so everybody is always healed, or have everybody's Limit bar filled. Some battles got so boring I had to keep the speed up feature on.
There is a bit of contradiction in my complaints though; as I've said that the ATB isn't even that different from traditional battles, it was still enough of a bother that I had to note it. It's like being handed a green apple when you wanted a red one; they may look similar, have the same texture, but there's a clear difference once you start eating.
Melodrama
Okay I have what is probably a very rare opinion, but Episode VII of Star Wars is my favorite. Why? Because it's a Marvel movie. By that I mean the film conveyed a serious story of conflict, while taking breaks during action for a sense of comedy and humanity, much like the classic superhero brand. One minute in Persona 4 you're trying to stop a serial killer, the next and you're having a swimsuit competition at school. Final Fantasy doesn't have too much of this.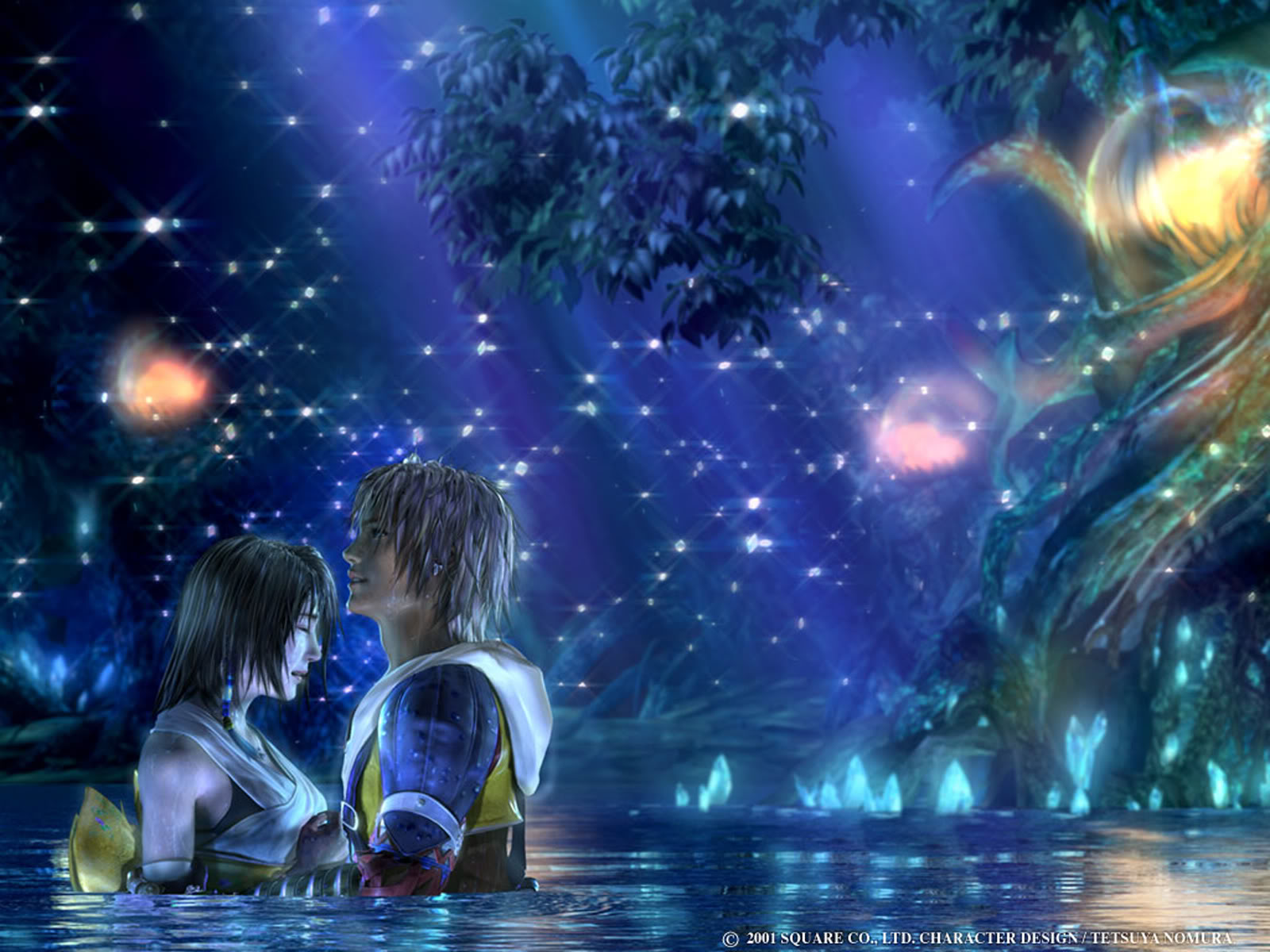 Now that's not to say the series doesn't have a few light moments, it does. When you throw at me with every game a new kingdom, cast of characters and antagonist, I need some reasons to care. Show me that these are people. In the Tales series you can stop exploring for a second and speak to your teammates, usually for humorous reasons but every now and then for serious ones. In the recent Fire Emblem games you can do the same thing as well.
It's this constrained sense of seriousness that makes people look in any direction for a joke, and that's why they pounced over the awkward Tidus laugh scene in X.
Turtles Pace
Out of curiosity I decided to start up Super Mario RPG on SNES, in less than five minutes I was already in a battle with Bowser. The game begins you on a straight path, teaching you how to battle.
Final Fantasy VI does practically the same thing, straight path to a cave. FFVI is marginally slower than Super Mario RPG. Maybe it goes back to the Active Time Battle System, but some of these games feel as slow as dripping molasses.
I hate disliking things, and I wouldn't say I avidly dislike the Final Fantasy franchise, it's just something I wish I could enjoy as much as others.
---
Any diehard Final Fantasy fans want to counter my complaints? Let me know down below and I'll try my best to reply. As always, thanks for reading.
This article is a part of JRPG JULY, a celebratory month where I post JRPG themed articles every Monday, Wednesday and Friday