-by Dylan DiBona
It seems like a large portion of the internet was and still is dedicated to hating Nintendo's latest remake, Metroid: Samus Returns. After a group of fans spent years recreating one of the least spoken about Metroid games, Metroid II: Return of Samus for the Game Boy; Nintendo quickly shut the project down for no explicable reason. Players praised the fan-made remake dubbed AM2R or, Another Metroid II Remake. But the inexplicable became the explicable when at E3 2017 Nintendo revealed not only Metroid Prime 4, but their very own remake of Metroid II coming quickly for the Nintendo 3DS. Being an avid 3DS lover and visionary for the system, I had always hoped Nintendo would make a 2D Metroid with 3D visuals. You see, I'm one of the weirder Metroid fans who only likes the 2D games. So did I get what I wanted? Does Nintendo's remake deserve all the hate?
Answer Sheet:
First question: Absolutely
Second question: Absolutely not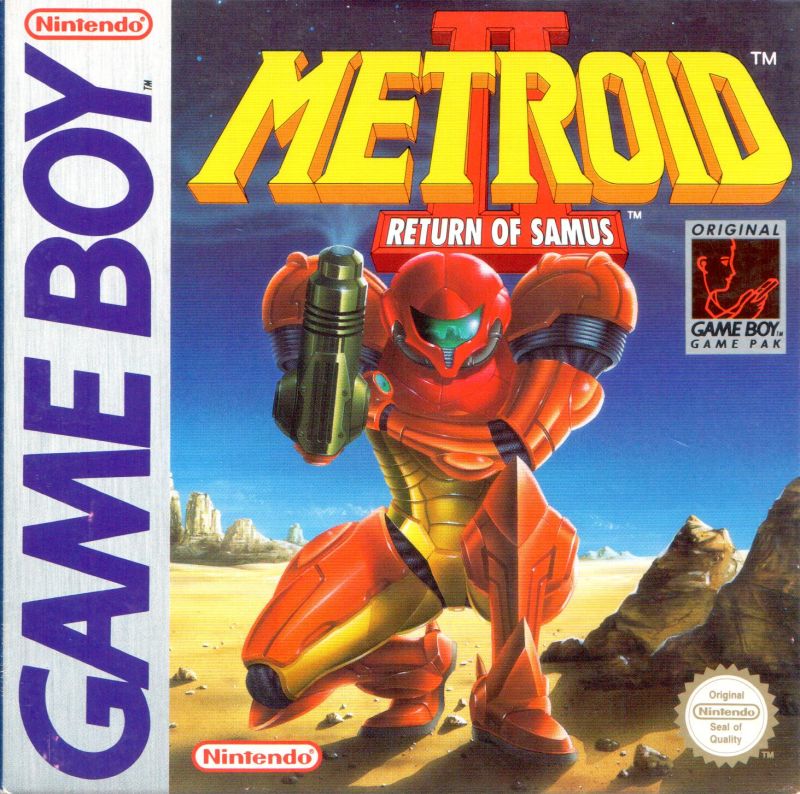 To be honest, I have a lot going on in my life at the moment and couldn't quite grasp the polish of this remake until my second or third time picking it up. The Game Boy is obviously an admirable system, but not too many games on the system scream "PLAY ME!" anymore. I appreciate the original Metroid II for being a fully realized game in the series for such a small system, but I wanted an update to the classic forever. The story always intrigued me the most out of every Metroid game. Here we have Nintendo, the family friendly company, basically making a story out of their main heroine committing genocide- or xenocide in this case.
Samus Aran is tasked with killing every single Metroid on their home planet SR388 after the threat of this species became apparent in the first game of the series. In typical Metroid fashion the game gives you an opening of about three minutes and then just leaves the player alone for the rest of the game. It's an almost pure gameplay experience.
I can tell you happily that the gameplay had been modernized and improved. I was a little fearful of the "free-aim" ability that allows Samus to essentially have a 360 degree free moving gun, but it works quite well. The new Aeion abilities are fun so far too and allow Samus to scan for secrets and electrify her armor.
As my faint memories of the original game tell me, there were 99 metroids to kill. They were simple enemies for this reason. But so far it seems there are only 40 in this remake and are more difficult because of this. Each metroid feels like a mini boss and in every new area they gain new abilities.
Also new is the "melee counter" ability which is something else I had lukewarm feelings about at first. Many enemies will spark right before jumping towards Samus. But if you hit the Y button at the correct time, you can counter them and fill them up with energy beams. I didn't want to be dependent on this ability since it seemed so many enemies needed it, but luckily this isn't the case.
My last praise goes out to the map. Metroid is a series all about wandering and this game is no different, but what's great is how this remake doesn't force players explore without any clue for too long. I once remember being lost in Super Metroid for about an hour and a half until finding out that a certain area of spikes could be walked through. No such thing will happen in this game. There are places called "Chozo Ruins" which will reward the player with some directions to the next metroid if they've already defeated one. Think it's too easy? Just skip them then! Chozo Ruin directions are totally optional. This combination of free exploration and wandering succeeds in my book.
People like me who vastly prefer the 2D entries of the series have been starved since 2004, and that was a remake as well. The last original 2D game was Metroid: Fusion in 2002. As somebody who never finished the original game, this title feels just like a new game, and I feel safe in assuming that anybody who has beaten the original will get the same fresh feeling.
While I'm still early in the game (I still don't even have the classic Varia Suit), I'm glad to say that this remake of the second Metroid puts up competition for my favorite game in the series which is currently Super Metroid. Samus Returns has beautiful visual and audio direction, exciting spices in it's gameplay, a truly fun map to explore and an interesting tale to tell. I can't wait to keep playing it.
---
If you haven't yet, I strongly recommend picking this title up. If you want to jump into Metroid but don't know where to start, Metroid I has a fantastic remake called Metroid: Zero Mission for Game Boy Advance and Wii U Virtual Console. Then you can jump on into Samus Returns for 3DS! Thank you guys so much for reading.
Until next time.